We are B Corp™ Certified!
After years of hard work and commitment, we are incredibly excited to announce that we are now B Corp™ certified.
We have always provided the most comfortable underwear for our customers in the most sustainable way possible. Obtaining the B Corp™ certification acknowledges our commitment to those standards of excellence in the fashion industry, and we're delighted to see our efforts and accomplishments recognised in this way.
We put purpose over profit and prove that businesses can provide luxurious quality in the best way for communities, workers and the planet. Thanks to our customers, we are changing the world, one pair of pants at a time.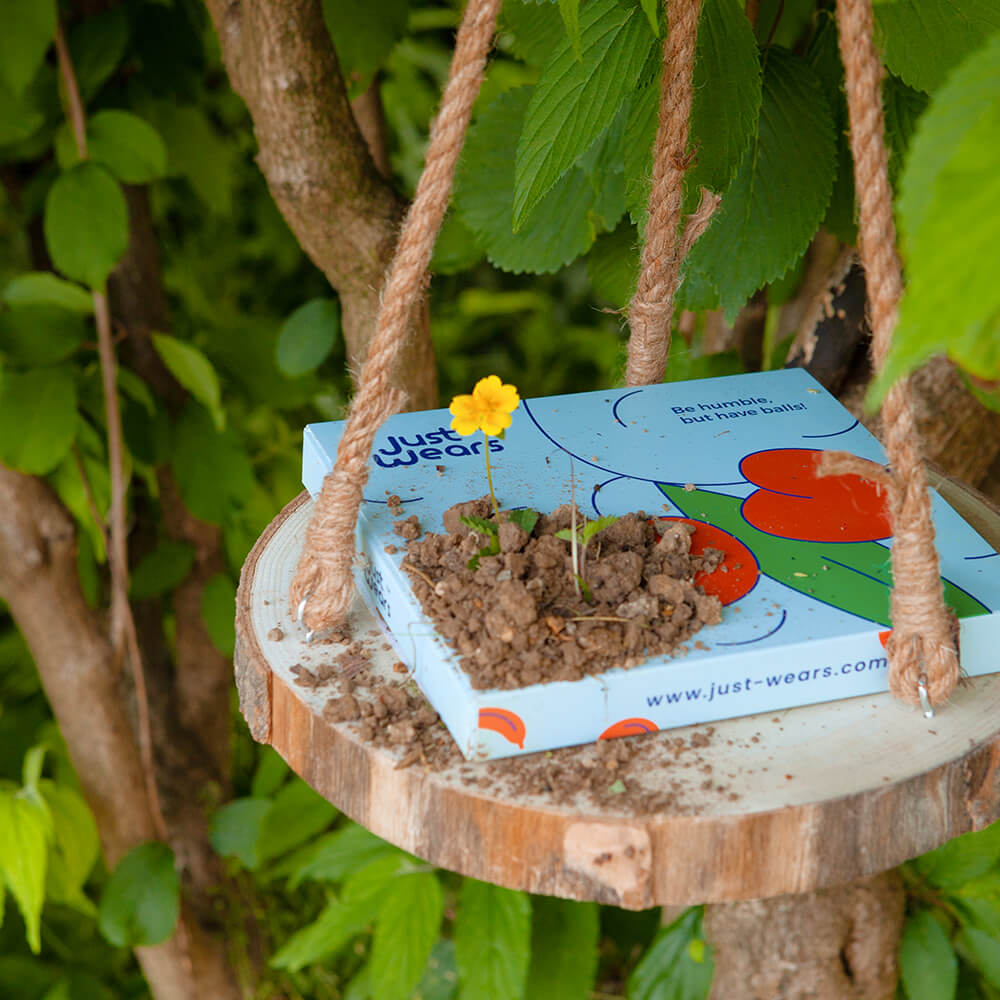 What is B Corp™?
A B Corp™ certification recognises and verifies companies that are committed to making a positive impact on both people and the planet.
We went through a rigorous evaluation process and had to meet the highest standards for social and environmental performance, accountability, and transparency to earn our certification.
It was a lot of work, but we're proud to be part of a global movement of like-minded businesses that are using their power for good.
Our B Corp™ Score
We are delighted to have scored far above the B Corp™ certification qualifying score of 80! Check out all of the details of how we achieved our certification here.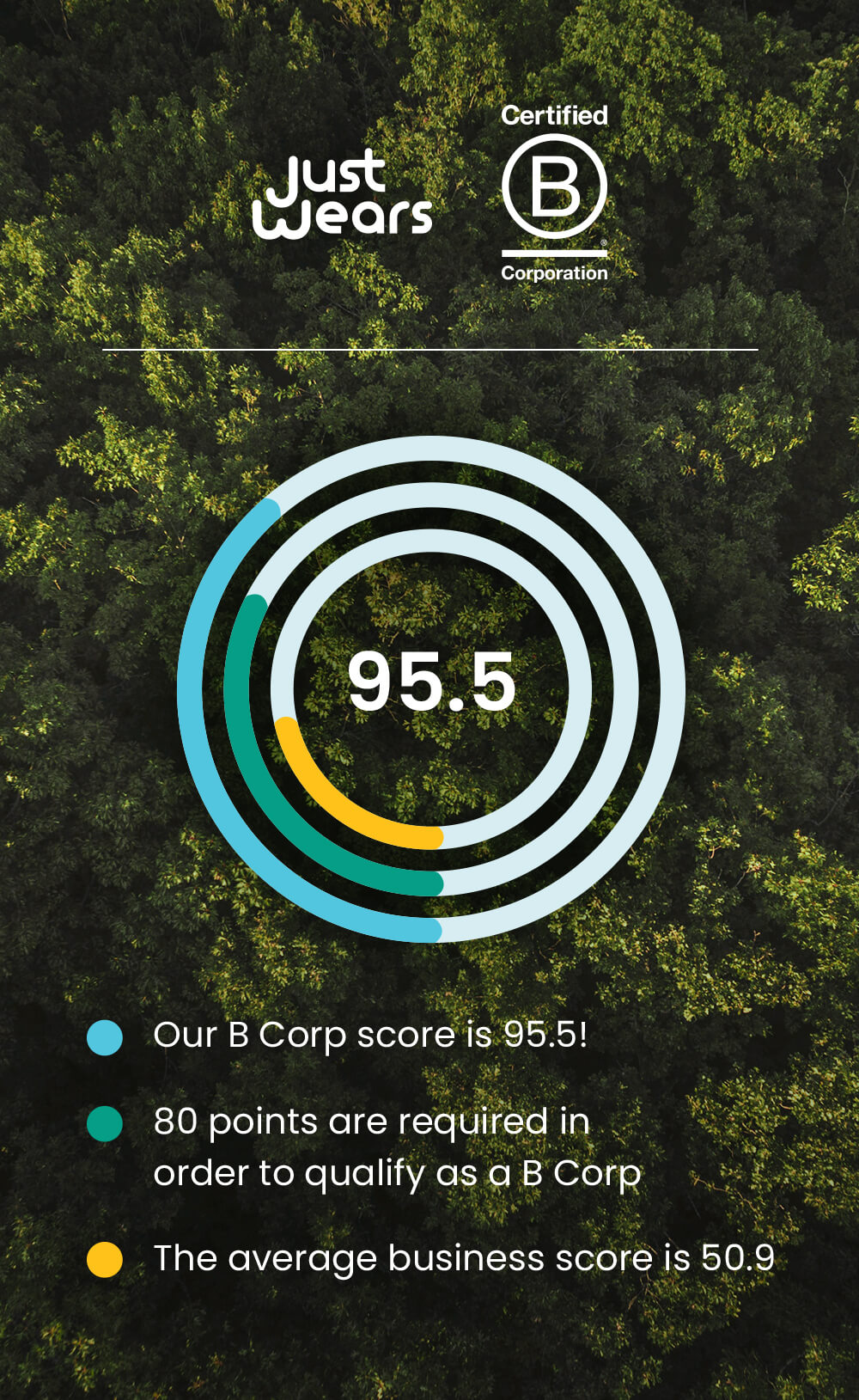 Why We Are B Corp™
Since our female founder, Yang, created JustWears, we have strived to ensure a diverse workforce, added jobs to the manufacturing line, planted trees and donated underwear.
But that's not all. We've also been busy exceeding industry standards for our customer service, whilst delivering the sustainable and most comfortable underwear his balls deserve.
We are delighted to share this B Corp certificate with our ever-growing baller community.
Let's carry on helping the planet in blissful comfort
Swipe left or right to see more